SPONSOR A CHILD!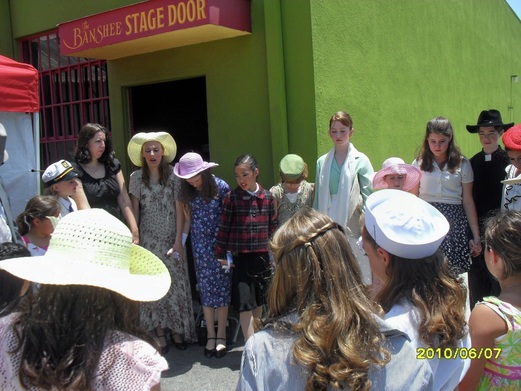 Rising Star believes ALL children deserve the chance to explore their talent. For 11 years we have been working with children age 5 - 18 and bringing the unforgettable musical theatre experience to life. This is an opportunity for these children to be a part of something that is life-changing! With each production we see them develop greater self-esteem, expand their ability as singers, dancers and actors, and learn what it means to be responsible to a group. It is an opportunity for mentorship for many of our older members.
This is an invaluable experience that they remember for the rest of their lives.

The cost of each production includes all of the following expenses:
Rehearsal space rental
Theatre space rental
Costumes for each child
Sets
Props
Advertising expenses
Printing expenses: including flyers, scripts, programs, tickets & more
Rental and/or purchase of equipment
A DVD of the production for each participant
A tshirt for each participant
A practice CD for each participant
And much, much more

Please consider making a generous donation & help us bring music, theatre, dance, & acting to those kids whose desire outweighs their means.

For a $125. donation, YOU can sponsor a child for one month of Fall or Spring production costs.
For a $225. donation, YOU can sponsor a 5 - 7 year old child's Summer Camp!
For a $500. donation, YOU can sponsor a 7 - 12 year old child's Summer Camp!
For a $700. donation, YOU can sponsor a 12 + year old child's Summer Camp!

Your contribution is tax deductible and will be acknowledged with a letter. Your name will also be added to our web site as a contributor/sponsor.
---
Once you have made your donation, you may include notes below. If you want to sponsor a specific child please include their name here. You may also include your name and email address and any additional notes you may have.