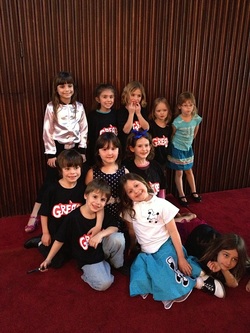 Rising Star Musical Theatre Troupe is the beautiful manifestation of a dream by Beth Meurer. In 2006 this incredible organization began as a tlny, local, nonprofit group for children who want to explore the musical theatre world. We put together our first full production, Oklahoma!. Over the next 6 years my Board of directors grew, my staff changed somewhat, and Rising Star kept growing and changing.

Today, 2015, Rob Meurer is still our musical director, Brenda Parise is our choreographer, and Cynthia Helmerich is our Stage Manager. Our board of directors now includes Brenda Parise, Sally Piper, Debra Schommer-Klein, Cynthia Helmerich, Margaret Wood and me, Beth Meurer.

In 2015/2106 our goal is to take Rising Star to a new level. We are raising funds to purchase a property and build a theatrical space. This will move Rising Star into a new category of children's productions and Performing Arts .



---